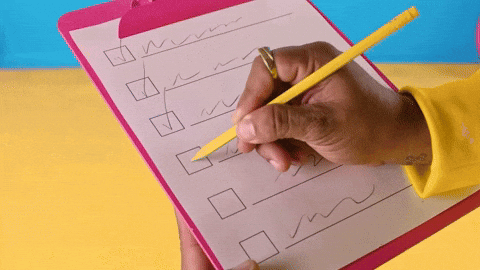 As a business owner, how can you be productive and make sure your focus is on the right areas?
Every business owner is a self-starter; this comes with the territory. Being a business owner means you have no playbook to follow. Many business owners are breaking new ground and learning through trial and error.
So, it's daunting to determine where to focus your energy on a given day. A good day starts in the morning. Thus, a good morning routine can set the tone of your productivity for the rest of the day. Some days you're focused, feeling all pumped, and other days you feel like doing nothing.
A great morning can be magical, but there's more to the perfectly productive day than magical forces at work. Clearing your most important task in the morning comes with many benefits, and it can completely change the outlook for your day.
Peak of Willpower
Your decision-making ability and determination are at their peak in the morning and this reduces throughout the day. So tackling the most important and daunting tasks in the morning is crucial because you're suited to complete them. Leaving them for later means you are less likely to have the energy and drive to pursue them.
Fewer Distractions
Working on daunting tasks in the morning is beneficial because you have fewer distractions. Waking up early will help you have a more peaceful environment, without constant distractions from emails, friends, and life in general.
Sense of Achievement
Working on challenging tasks and successfully completing them is one of the most rewarding things you can do in a day. Many times when you go to bed, you likely wonder what you did that day. And having a daunting task under your belt can give you a sense of accomplishment.
It Can Help You Stop Procrastination
Have you organized your personal morning routine? Then it's time to take action and have a productive day. According to Brian Tracy in Eat That Frog, if you tackle daunting tasks first, your other tasks won't be that bad. Sure, after you eat a frog, even something unappetizing won't be that bad.
Also, Tracy recommends that if you have to eat two frogs, start with ugliest. This will help you get around procrastination. Because if all your tasks are daunting, you might ease the torture by starting with the most challenging. The "frog" is your most important task - the one you dread the most because it's so big and important.
Starting with the most daunting task will give you a huge boost of accomplishments and it'll enable you to clear your tasks quickly. However, starting your day with the most challenging task can also be - challenging. And it's easy to procrastinate, making it hard to get your day started. Sometimes, clearing a few small tasks early on will give you the momentum to clear your frog.
Handling the most challenging task first is the best productivity hack ever.